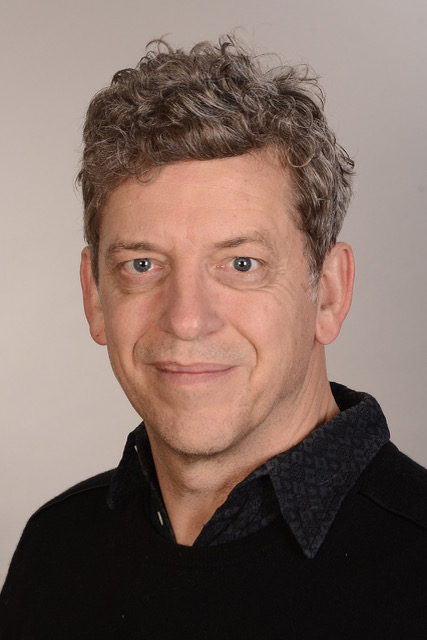 Dr. Frank Eggers
Born in Hamburg. Studied German language and literature, politics and art history in Kiel. He completed his studies with a doctorate on the writer and journalist Joseph Roth. In 1994, he joined ZDF as a guest contributor to the cultural magazine "Aspekte. Frank Eggers became a staff member at the ARTE culture magazine "Metropolis". From 1996, he was responsible for the magazine as an editor at ZDF. He then worked for various production companies as an editor and producer, including AVE/Macroscope Film. In 2007 Frank Eggers founded his own company, YSO Film GmbH. Since then, YSO has been producing documentaries and magazine features for public broadcasters.
Frank Eggers is the father of two daughters and lives in Berlin.
Meetings
Nick Cave, Marina Abramovic, Fatih Akin, Yehudi Menuhin, Lori Petty, Renee Zellweger, Hanna Schygulla, Tadao Ando, Rem Koolhaas, Dave Stewart, Lars von Trier, Leni Riefenstahl, Wim Wenders, Bruno Ganz, Campino, Harry Mulisch, Jean Michel Jarre, Alexander McQueen, The Beastie Boys, Emir Kusturica, Malcolm Mclaren, Tomi Ungerer, Nina Hagen, Juli Zeh, Alfred Brendel, Bernhard Schenk Graf von Stauffenberg, Neo Rauch, Klaus Maria Brandauer, David LaChapelle, James Nachtwey, Hans-Ulrich Obrist, Julia Jentsch, Wibke Bruhns, John Waters, Wolfgang Joop, Shirin Neshat, Jean Nouvel, Udo Lindenberg, Bernard Henri Levy, Adolf Muschg, Eva Mattes and many more.v.a.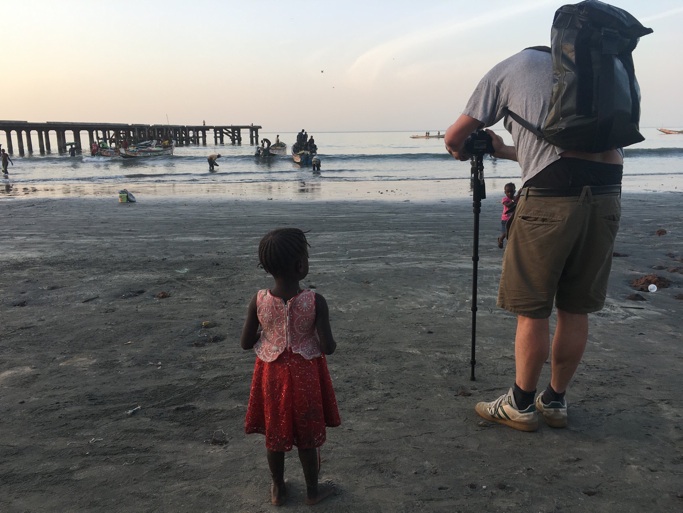 Output
Frank Eggers created hundreds of cultural contributions as a writer, director and producer:
Benedikt Taschen, ARTE, Ma vie, 43', 19.6.2004
Hanna Schygulla, ARTE, Ma vie, 43', 4.12.2004
Campino, ARTE, Ma vie, 43', 11.12.2004
Tomi Ungerer, ARTE, Ma vie, 43', 17.12.2005
Wibke Bruhns, ARTE, Ma vie, 43', 6.1.2007
Gerd Harry Lybke, ARTE, Ma vie, 43', 3.2.2007
Fatih Akin, ARTE, Ma vie, 43', 1.12.2007
Volker Schlöndorff, ARTE, Ma vie, 43', 11.5.2008
My dream of me, ZDF, documentary series, co-author, 2 x 45', 6.10.2009
Wie viele Ausländer verträgt das Land, ZDFzoom, co-author together with Carsten Binsack, 45', 27.11.2014
Lilly in film fever, RBB KiKA, "Look into my world", 17.5.2015
Just one wrong move: When an accident changes your whole life, ZDF, 37 Grad, 31.5.2016
Humor and Muslims, ARTE, 28.9.2016
The RBB reporters, The treasure hunters, 7.1.2017
Literary Capital Berlin, ARTE, Metropolis, 19.11.95, 15'25
Nostalgia - the attitude to life of the 90s, ARTE, Metropolis, 21.1.96, 14'10
The Left - the True Conservatives? ARTE, Metropolis, 16.11.96, 16'47
Light and Shadow - Attack of the Mulitplexes on Paris and Berlin, ARTE Metropolis, 14.4.97, 13'36
Northern light beckons: the renaissance of the "Nordic", ARTE, Metropolis, 31.5.97, 14'21
On the adventure of writing in Switzerland, ARTE, Metropolis, 3.10.98, 14'41
Art comes from buying - Cheap Art, ARTE, Metropolis, 8.5.99, 15'18
Estonia's Art Scene, ARTE, Metropolis, 12.8.00
Latvia's Art Scene, ARTE, Metropolis, 22.10.00
Leni Riefenstahl, 3SAT, Kulturzeit, 18.10.00
Art and Market, ARTE, Metropolis, 5.1.02, 13'48
The Drummers of Japan, ARTE, Metropolis, 12.3.05, 13'52
Bertolt Brecht - on the 50th anniversary of his death, ARTE, Metropolis, 20.8.06
Potsdam - among others with Wolfgang Joop, ARTE, 4.2.12, 13'05
Hamburg - among others with Cosma Shiva Hagen, ARTE, 4.8.12, 16'58
Lisbon - with Ana Moreira among others, ARTE, 8.12.12, 19'36
Atelier - How tricky make-up is done in film, NDR/ARTE, 9.2.13
Fake Identity - Protection from Identity Snooping, DW, Shift, 4/29/13.
Facebook manhunt: Wanted on the Web, 3SAT, Kulturzeit, 28.6.13
Handwerk und Akademikerwahn, 3SAT, Kulturzeit, 19.9.13
Bo Lidegaard - The Exception, NDR, Kulturjournal, 7.10.13
Detroit - Art Motors Run Well, ZDF, Aspekte, 22.11.13
Comeback in Detroit - the resurrection of the car city, 3SAT, Macro, 17.1.14
Helmut Lehten - The Shadow of the Photographer, 3SAT, Kulturzeit, 24.3.14
What is a Nation?, 3SAT, Kulturzeit, 22.4.14